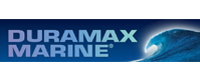 Duramax Marine
USA Cutless Bearings
---
Duramax Johnson Cutless Bearings are the first, only true Cutless Bearings. They are used in more vessels around the world than any other water lubricated bearing, because of their unmatched performance in the harshest of working environments. Many have tried to copy our Johnson Cutless Bearing, but none have the knowledge to produce our proprietary rubber formulations or quality of manufacturing. See More...
Fire Fighting Systems
Norway Firefighting System
---
Fire Fighting Systems (FFS) has a leading position in marine offship firefighting systems. Our modern technology and products have also been well received in the land-based market. FFS can supply complete packages for large water and foam capacities to be used for example in refineries, tank farms, industrial plants, jetties and storage facilities. FFS offers to receive centrifugal pumps for service and/or repair. Full scale testing and system analysis with consulting is optional. See More...